Our board meeting scheduled for November 15th, at 6 pm has been moved from the unit office to the Middle School IMC.
To all the men & women currently serving at home or deployed abroad, and to all veterans who have sacrificed for our nation, and protected our freedoms: We thank you for your service and honor you today on Veterans Day. #TogetherTV3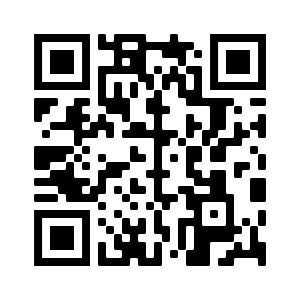 Congrats to our first TVHS Student of the Month this year, Sydney Stiles! Sydney has been dedicated to helping the office stay up and running in the mornings, has taken charge of the announcements slide show in the Commons, and has been a super fan in the Gold Rush. Congrats to all of the students who were also nominated: Marlayna Little, Grace Shoaff, Georganna Laake, Nolan McCrary, Tanner Gawlik, Molly Forbes, Will McNeely, Olivia Nelson, Reagan Owens, Kyle Krzeminski, DJ Riddle, Bella Sampson, Liam Johnson, Keagan Cook, Katie Traugott, Ayden Kurtyak, and Elliott Johnson. At any time a teacher can nominate a student for displaying one of our Viking Values of Opportunity, Dedication, Innovation, and Respect. Each student nominated receives a personal note from the teacher and a voucher for a coffee or ice cream at The Union. Great job Sydney and to all of the nominees!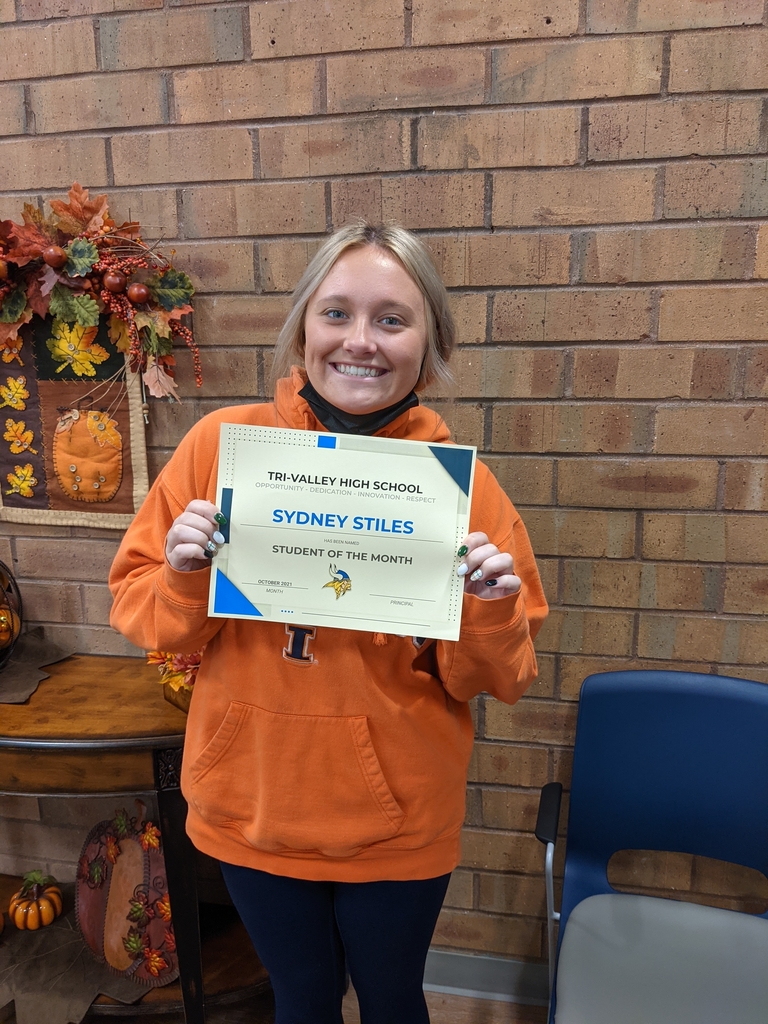 Congratulations as we celebrated our immensely successful marching season. Three first place and two second place finishes. Best percussion (4), Best Drum Majors (2) Best Music (4), and Best General Effect (1). Thank you for the memories, we will never forget the fun we had!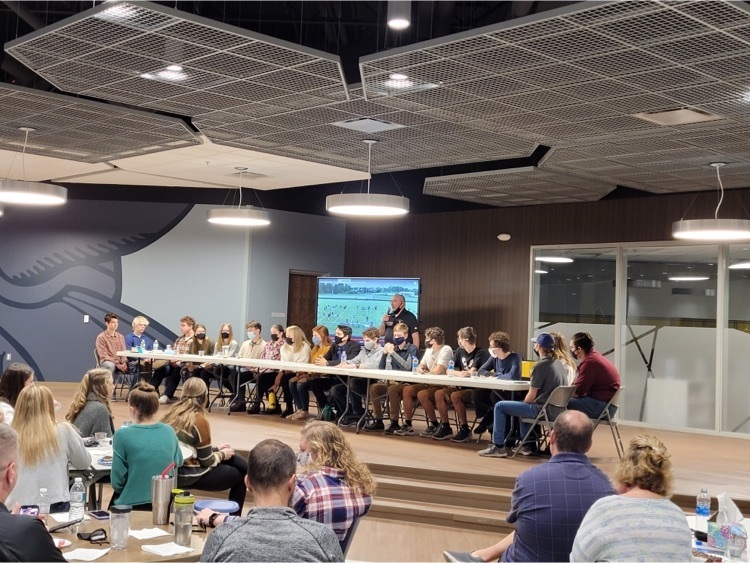 The TVHS Key Club is putting together a food drive for the week of November 8th-12th. Donations will be taken before school in the commons. At the end of the week a drawing will be held and winners will get gift cards to Buffalo Wild Wings or The Union. The more you donate the more chances you will have to win.
The Vikings football team defeated HOIC rival Dee-Mack 42-0 on Saturday to advance to the IHSA 2A Quarterfinals! The Vikings will be at home again next weekend, hosting the 11-0 Farmington Farmers. Here are some of the early details: Game: Farmington HS (11-0) at Tri-Valley HS (11-0) Date/Time: Saturday, November 13, 1:00 PM Location: Tri-Valley HS Tickets: IHSA will require all tickets purchased at
www.Gofan.co
or on the GoFan app. Tickets will be available for purchase starting on Monday morning.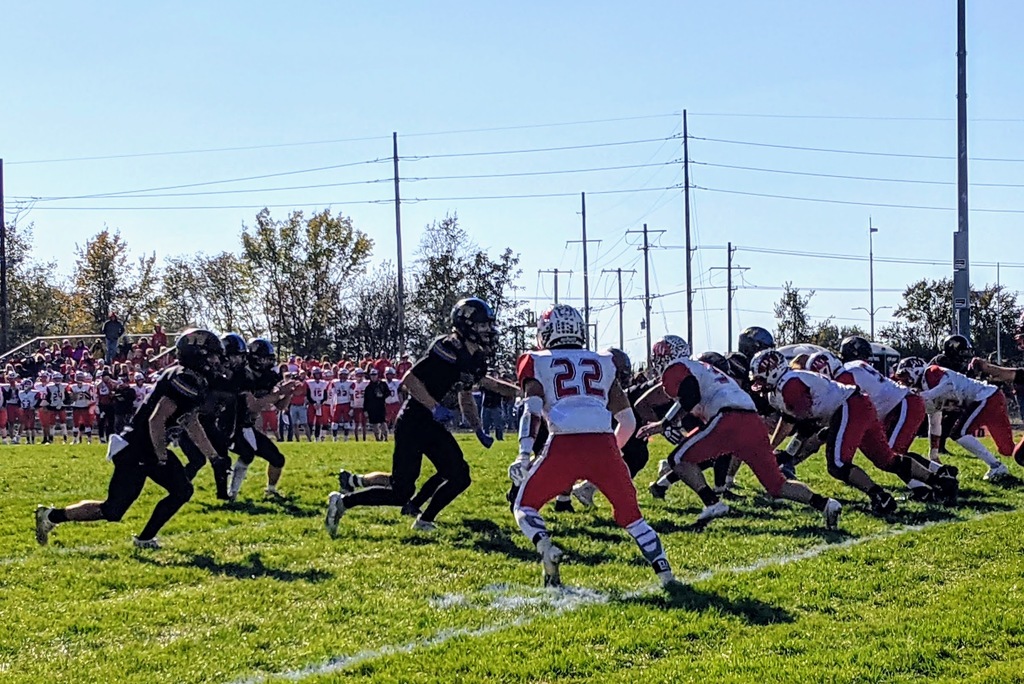 PTO will be hosting a PTO Vendor and Craft show on Saturday, November 6th at the elementary school. Please use the front doors to enter and exit the craft show.

Tri-Valley is proud to announce that we have partnered with the NFHS Network, and we've invested in new technology that will bring you every game from our Middle School Gym, High School Gym, and Football Stadium all LIVE. We will continue to offer VIB audio and student involvement in productions when possible. Join the NFHS Network for full access to: Football, Basketball, and Volleyball will be live and on-demand sports broadcasts All other sporting events from around the Nation Friends and family members who can't make the game will never miss a play again! Here's how to watch: 1) Visit
www.NFHSnetwork.com
2) Search for Tri-Valley and go to our page 3) Subscribe and Follow Thank you for your continued support of Vikings athletics. We look forward to bringing you top-notch broadcasts of our athletic events!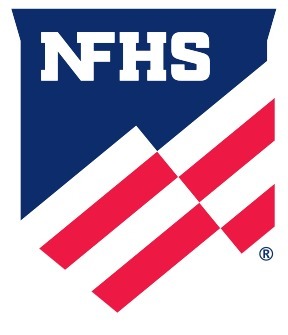 Just a friendly reminder to keep students home that are exhibiting symptoms of covid. It can be tricky during cold and flu season, but if you can commit to helping us by getting a doctors alternative diagnosis and a negative covid test when symptomatic, it will keep us moving forward. Thanks in advance for your continued support and cooperation. Go VIKINGS!!

Thank you to our families and community for recognizing and rewarding our elementary staff yesterday! The pies and sign were much appreciated by our staff and we are grateful for your support!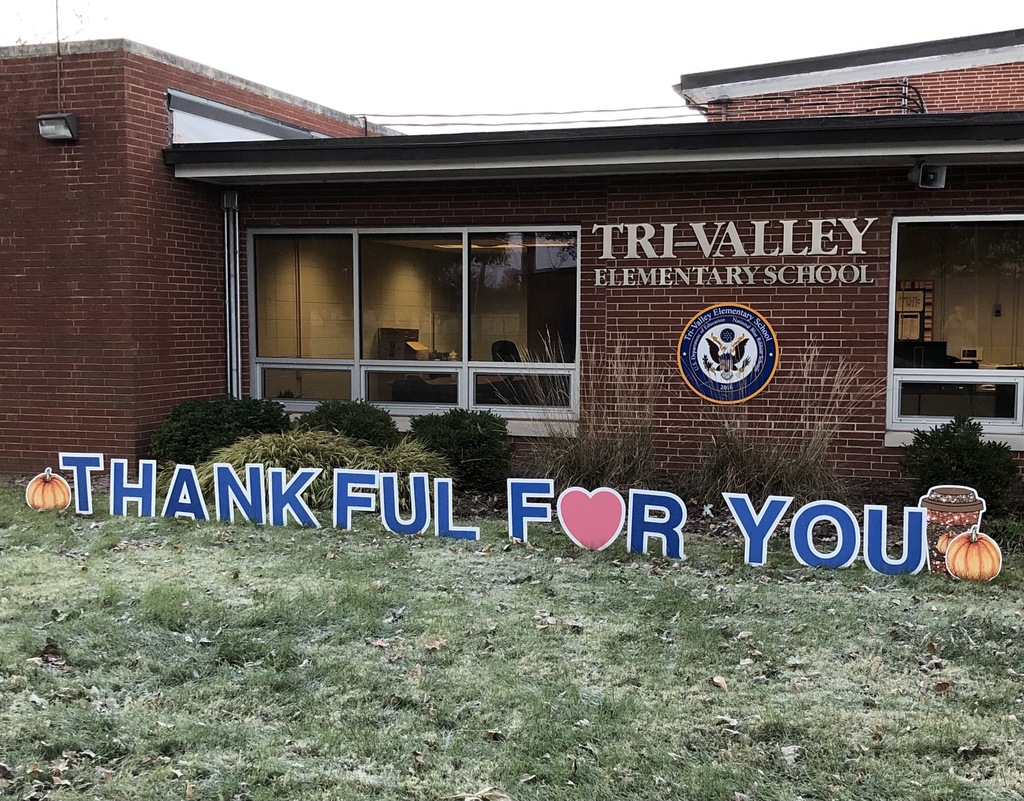 Congratulations to the Tri-Valley Varsity Volleyball team winning in sectional play tonight!. They will play on Wednesday night in the sectional championship game. Let's support the Lady Vikings on Wednesday night with a high school student fan bus. Students, please stop by the office tomorrow to sign up! GO VIKINGS!

Thank you to our Tri-Valley High School students from National Honor Society and Key Club for volunteering on Halloween at the Trunk or Treat event and also Trick or Treating for UNICEF. Through their efforts trick or treating and the generosity of our community UNICEF will be receiving $977.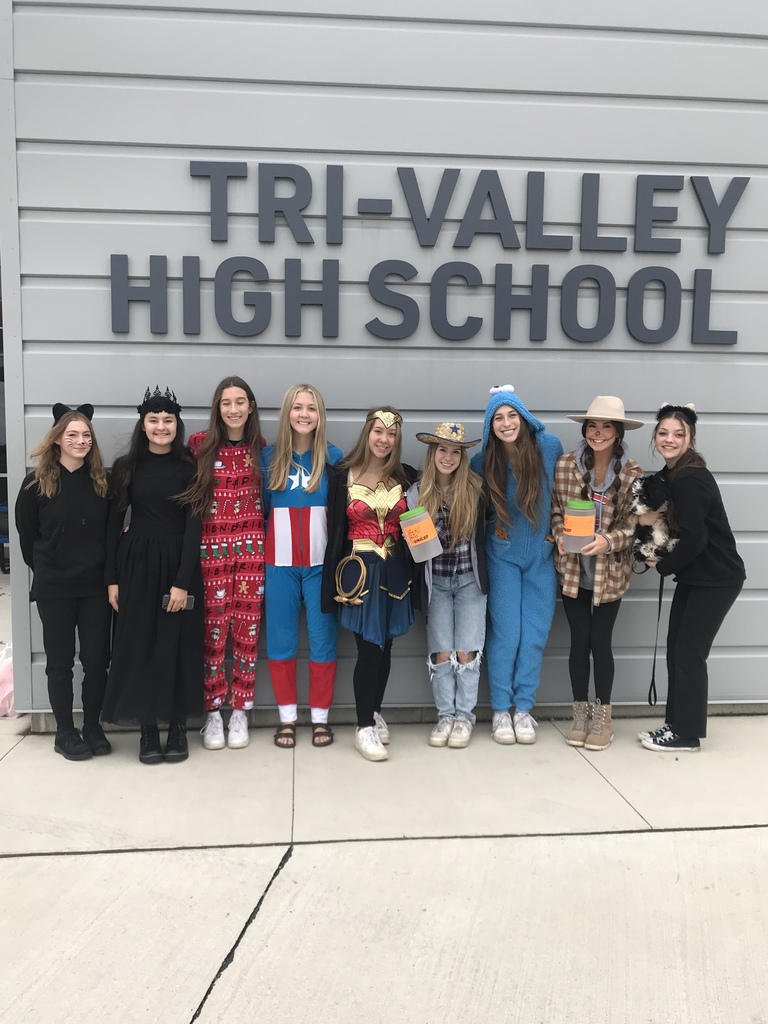 Elementary families: Each student will be bringing home two Valued Vikings cards to fill out an encouraging note to your student and two cards to fill out a note to a staff member that works with your child. We will have a mailbox in between the front doors of the school for you to drop your Valued Viking card and we will then pass them out. Please drop these off by this Friday, November 5th. If you are unable to drop them off, send them back in your kids folder in an envelope marked "Student Valued Viking".  Staff cards can be sent in at any time directly to the teacher. We sent home more than one card for the staff because your kids work with many different people throughout the day and wanted to give you the opportunity to reach out to other teachers and staff that serve your kids in an impactful way! Feel free to save or copy those cards to send in at any point throughout the year!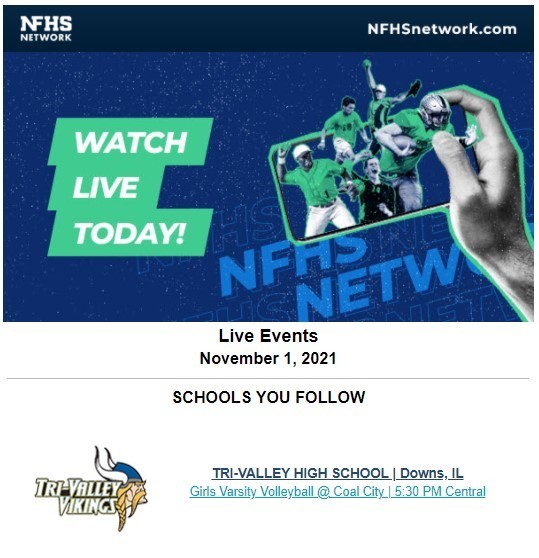 The TVHS Key Club and NHS will be trick or treating for UNICEF on TODAY, Sunday October 31st from 1:00-3:00. They will be going door to door asking for donations. This year the money will help provide clean water in Haiti. Thank you in advance for your donations!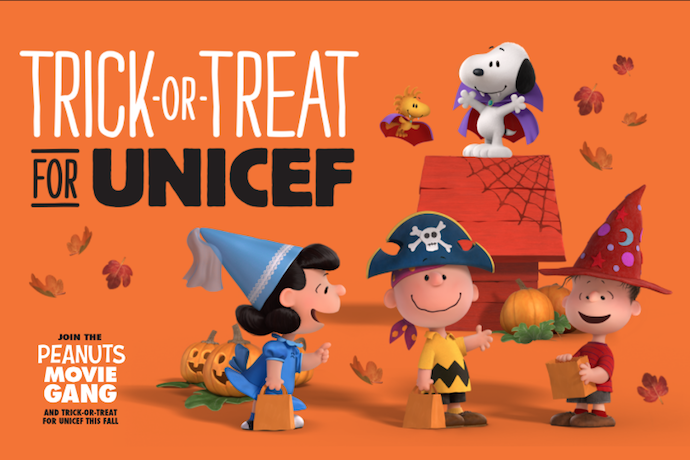 Congratulations to the Regional Championship win by the Lady Vikings Volleyball team. They play first round of sectional against Coal City on Monday November 1 at 5:30p in Manteno. NO TICKETS WILL BE SOLD AT THE GATE. All attendees must purchase a digital ticket from GoFan.com. The website to purchase tickets is
https://gofan.co/app/school/IL15573
. Admission is $6.00. A fan bus for TVHS students will leave at 3:45p for a cost of $3.00 plus student must purchase online ticket. Limited to the first 50 students. Sign up online (students should check their Tri-Valley email for the link) or in the office before 10 am Monday morning.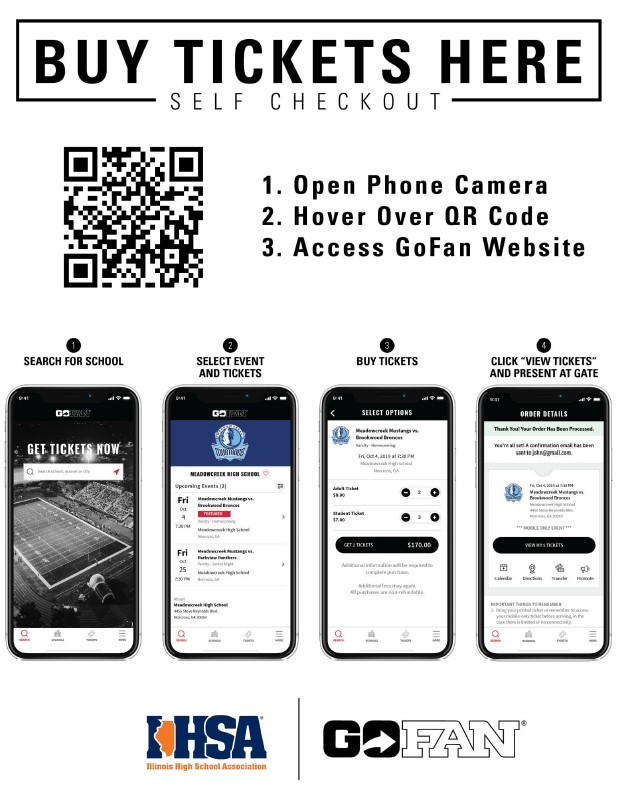 Our Vikings our IHSA 2A Regional Champs!!!!! Facing our HOIC rival for the 3rd time, on their home floor, was a huge challenge, and they nailed it. Vikings won in 3 games! #TogetherTV3 #viking4life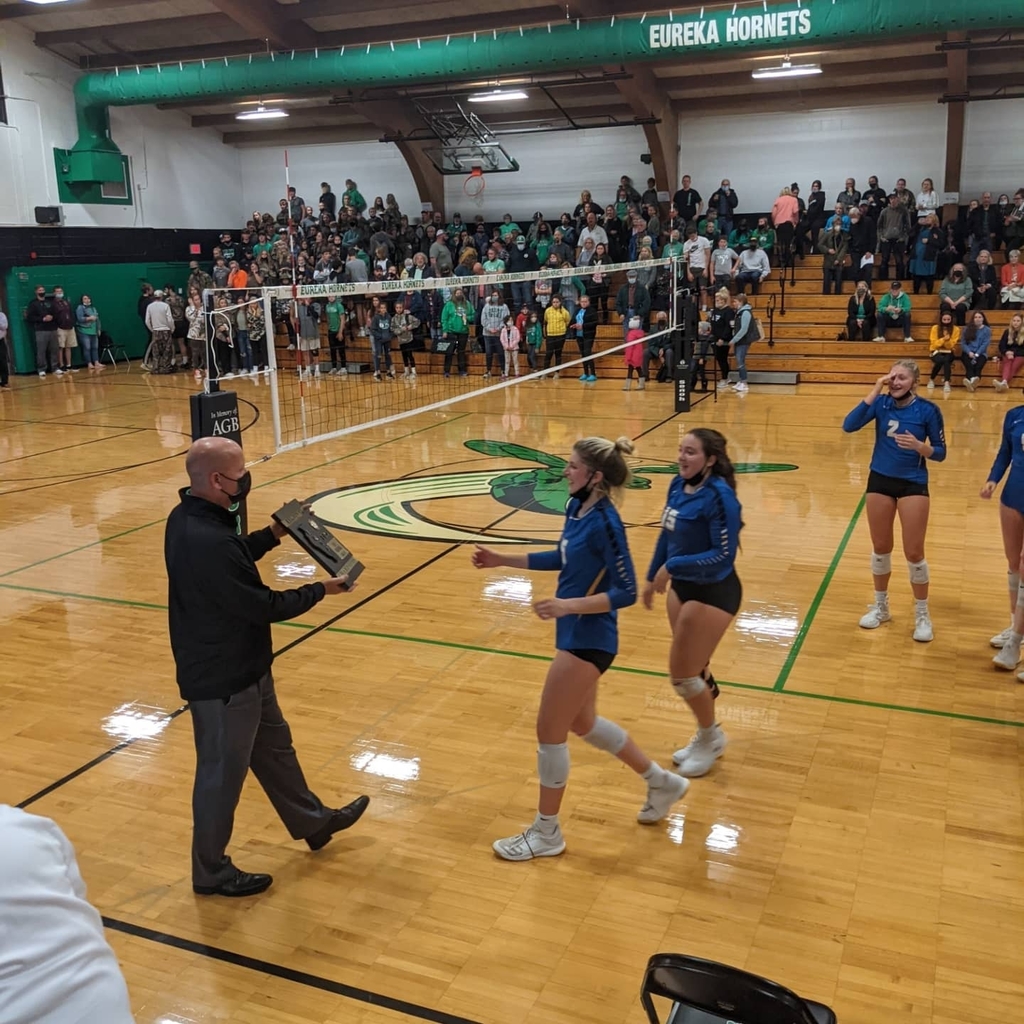 Due to the current weather, radar, and projected weather for 11am today, the elementary school will have to cancel the scheduled Halloween parade.